How It All Started For Me
It's 1986, and I'm "helping" my grandma prep for a lecture 😉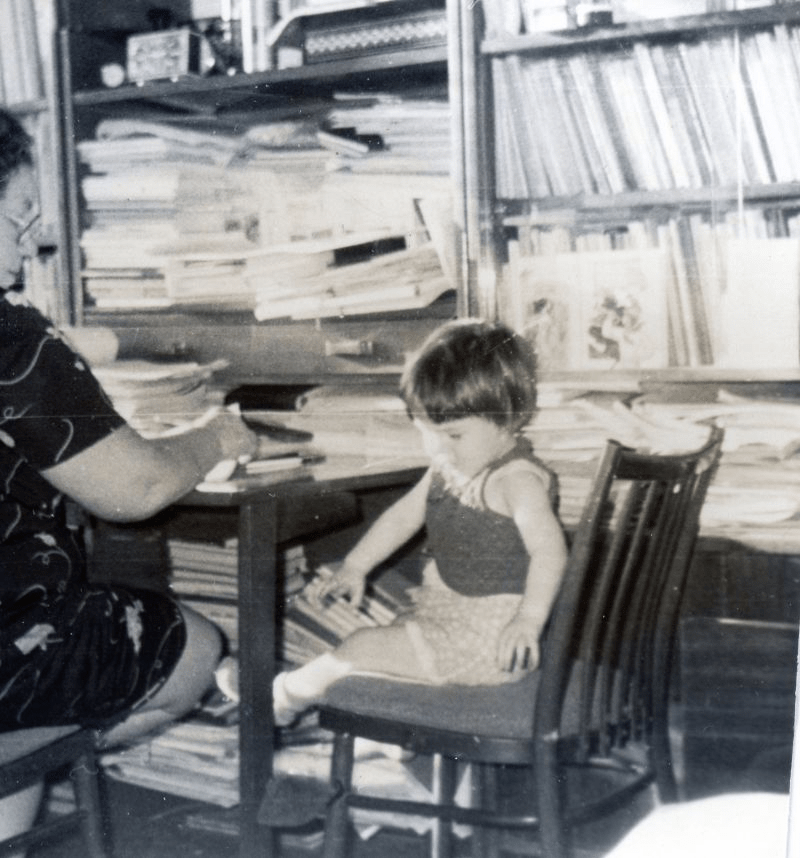 My mother and grandmother were both university professors, and they both considered teaching to be the most fulfilling part of their work.
I could feel the magic that happened when they were in the classroom, and as a child, I took every opportunity to miss school and sit in on their lectures instead.
Of course, as a kid, I couldn't understand much of what they were talking about. But kids don't need to understand much to feel the excitement in the room and see the students' eyes light up.
I guess that's how it all started for me!