CMPUT 401 is fortunate to be part of the University of Alberta's Community Service-Learning program. The fantastic CSL team connects the course with community partners so that our students can help non-profit organizations by developing software applications for them.
Last year, we had the privilege of helping the Community Service-Learning team automate some of their internal processes with the eSignature app.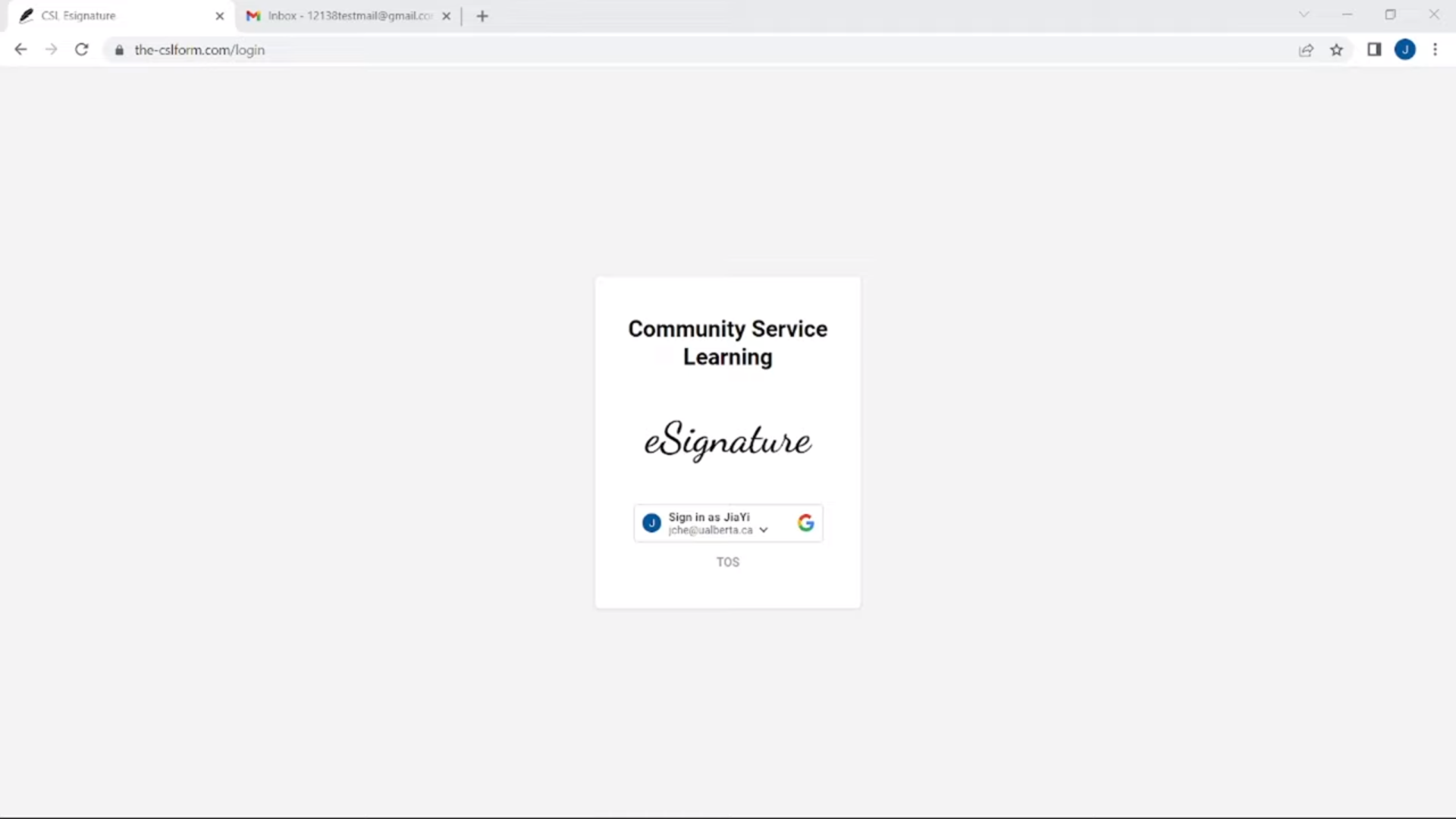 No more spreadsheets and manual emails! The app simplifies the process of signing and approving forms for verified students. Students sign in, complete forms, upload photos, and receive feedback from community partners, with final PDFs sent and stored in a CSL database.
The student team was the best example of a well-functioning, cohesive agile team. They didn't just work on the project. They clearly enjoyed working on the project together.
Thank you for your dedication, team, and thank you for being a fantastic and inspiring client, Jay Friesen!
University of Alberta CMPUT 401 Project - Fall 2022
Team
Dayyan Muhammad, Preston Ling, JiaYi Che, Riona Wiberg, Ali Rafiei, Ayush Roi
TA
Screencast