In CMPUT 401, we LOVE working with early-stage startups!
1️⃣ Startup founders are passionate about their project and naturally fire up students 2️⃣ Entrepreneurs understand the value of an MVP with possible rough edges and appreciate Agile process with rapid prototyping 3️⃣ Students can feel the business perspective and see the full picture of the project, not just the tech side
Meet the project that CMPUT 401 students at the University of Alberta developed in collaboration with Ayoola Oladapo, an Edmonton-based expert in early childhood education, aspiring entrepreneur and startup founder. Thank you, Ayoola, for bringing your expertise and passion to the classroom!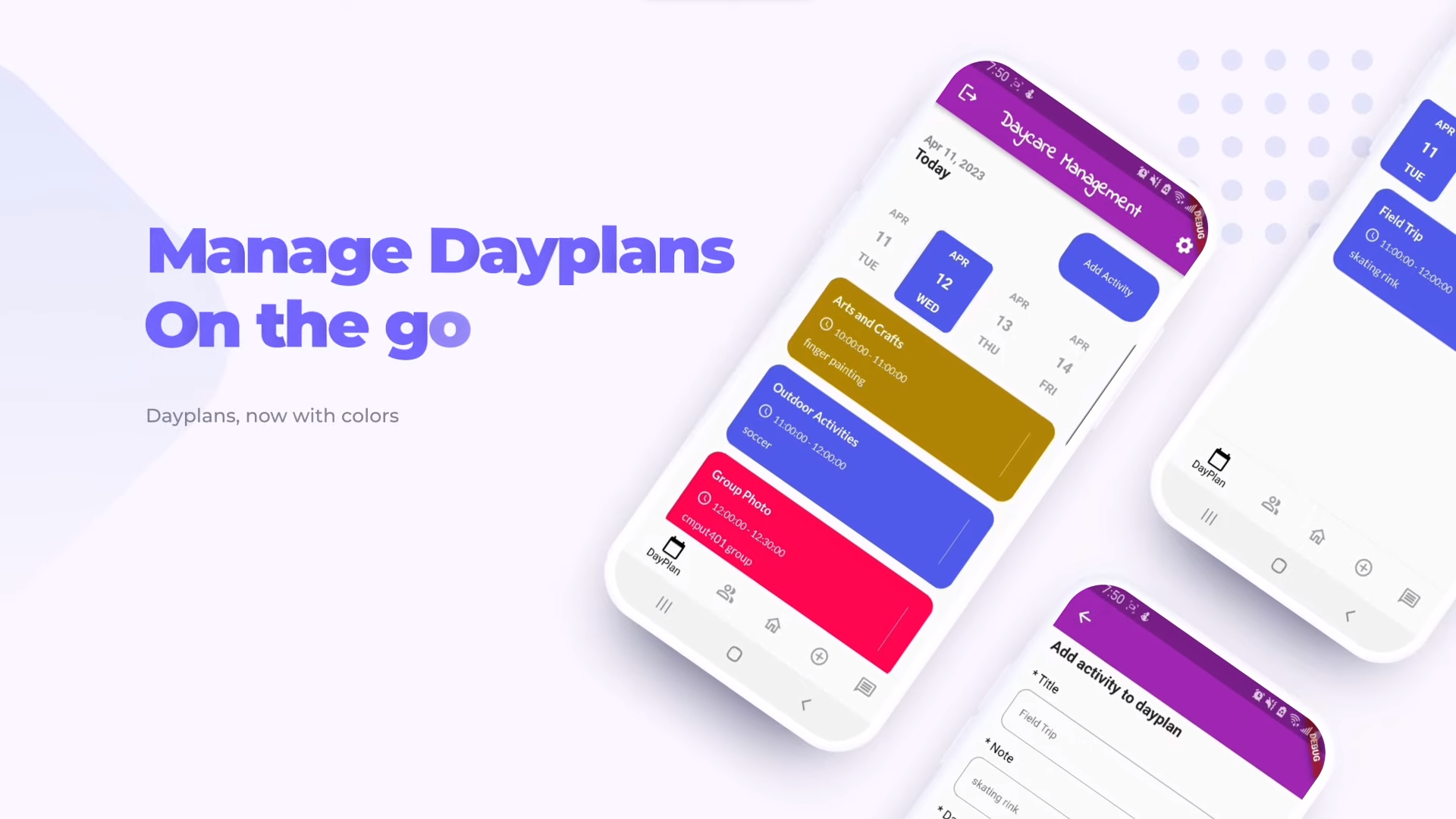 The Daycare Management App is a comprehensive platform that enables daycare staff to manage their schedules and activities, share updates with parents, and for parents to engage with the staff, while administrators oversee the entire process.
Watching the team work together on this project was a joy. Despite the size of the project, the team made steady progress, adding new features and polishing existing ones with each prototype.
The end result is a functional MVP that works well and looks fantastic.
And what a video 🤩!
Well done, team!
University of Alberta CMPUT 401 Project - Winter 2023
Team
Jesse Grywacheski, Aryan Pramanick, Ian C., Vinay Parab, Xiding Luo, Qassim Muhammad Akhtar
TA
Screencast