Climate Change Calculator
Climate change is real. But abstract numbers like tons of carbon dioxide don't tell the story. What if, instead of meaningless cubic metres, we measured our choices by how many gallons of water are saved, how many cars are taken off the road, or how many meals are saved to combat food waste?
Meet the Ulivit Impact Calculator App, a software system that calculates the climate change impact associated with each order placed with Ulivit, a Saskatchewan-based startup.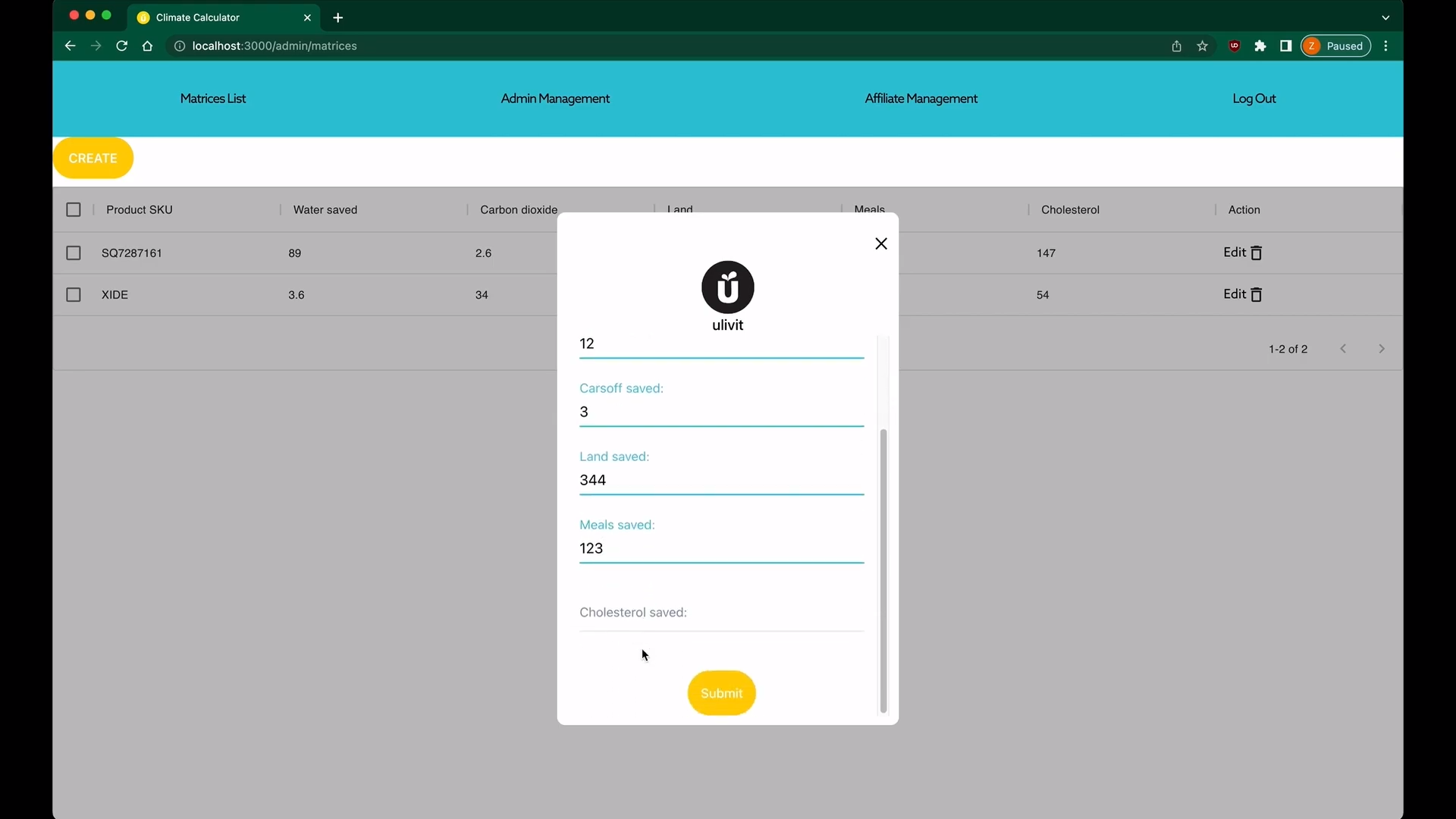 The project required the students to develop a full-stack application and integrate it with the Squarespace Commerce API. Quite the learning curve, but the students successfully navigated it and exceeded the client's expectations.
Well done, team!
University of Alberta CMPUT 401 Project - Fall 2022
Team
Hassaan Muhammad, Yuting He, Yourui Dong, Mason T., Mengju Liao, Alex Nordstrom
TA
Screencast