With Virtual Gym, health practitioners can provide older adults with game-like exercises with individualized configurations to match their abilities.
Thanks to Dr. Eleni Stroulia and Dr. Victor Fernandez, CMPUT 401 students had the opportunity to work with cutting-edge technology and contribute to this fantastic project.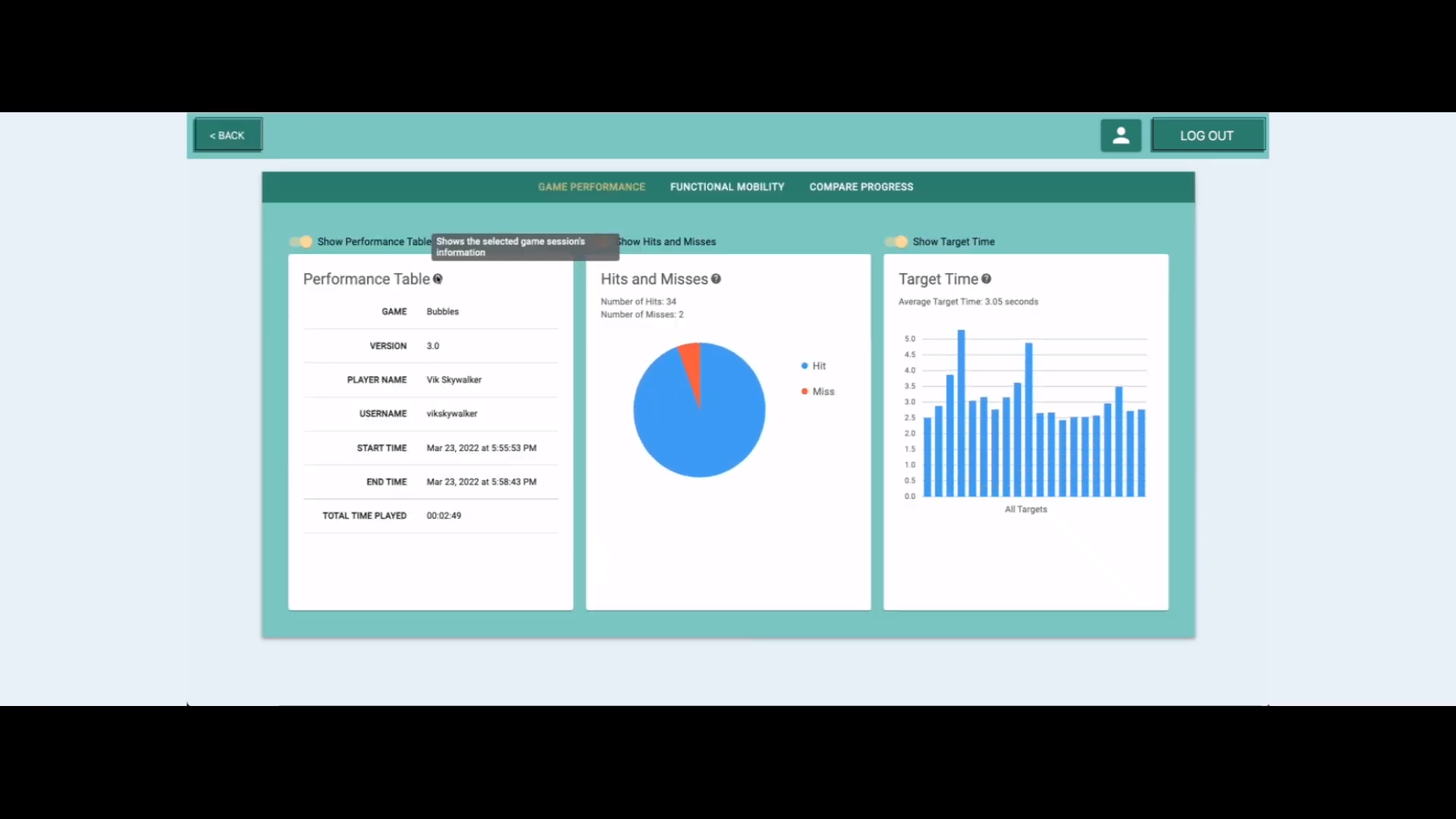 When the project started, students got the Oculus devices and started experimenting. Understanding all ins and outs of a complex technology like this requires a lot of engineering effort. How to access the data stored in the VR headset? How to transfer the data? Which APIs are available, what's the difference and how to use them? Not easy!
On top of that, the team needed to process and visualize the data as an interactive dashboard. The client wanted to see the game statistics: number of hits and misses, average joint speed, and, most importantly, functional mobility indicators.
Both tasks have been accomplished with flying colours by this team of talented software developers.
Well done, team!
Team
Anthony Ma, Mark Jia, Nhat Minh Luu, Tina Do, Yerbol Smailov, JingZeng Xie
TA
Brij Patel
Screencast