Community leagues are an essential part of the City of Edmonton. I'm a big fan of our local community garden, and I'm always thrilled to see the initiatives of different community leagues.
So it was an honour for CMPUT 401 to work with Candace Chamberlain at Horizon Community League and Edmonton Federation of Community Leagues (EFCL) on this fantastic project supported by CSL UAlberta.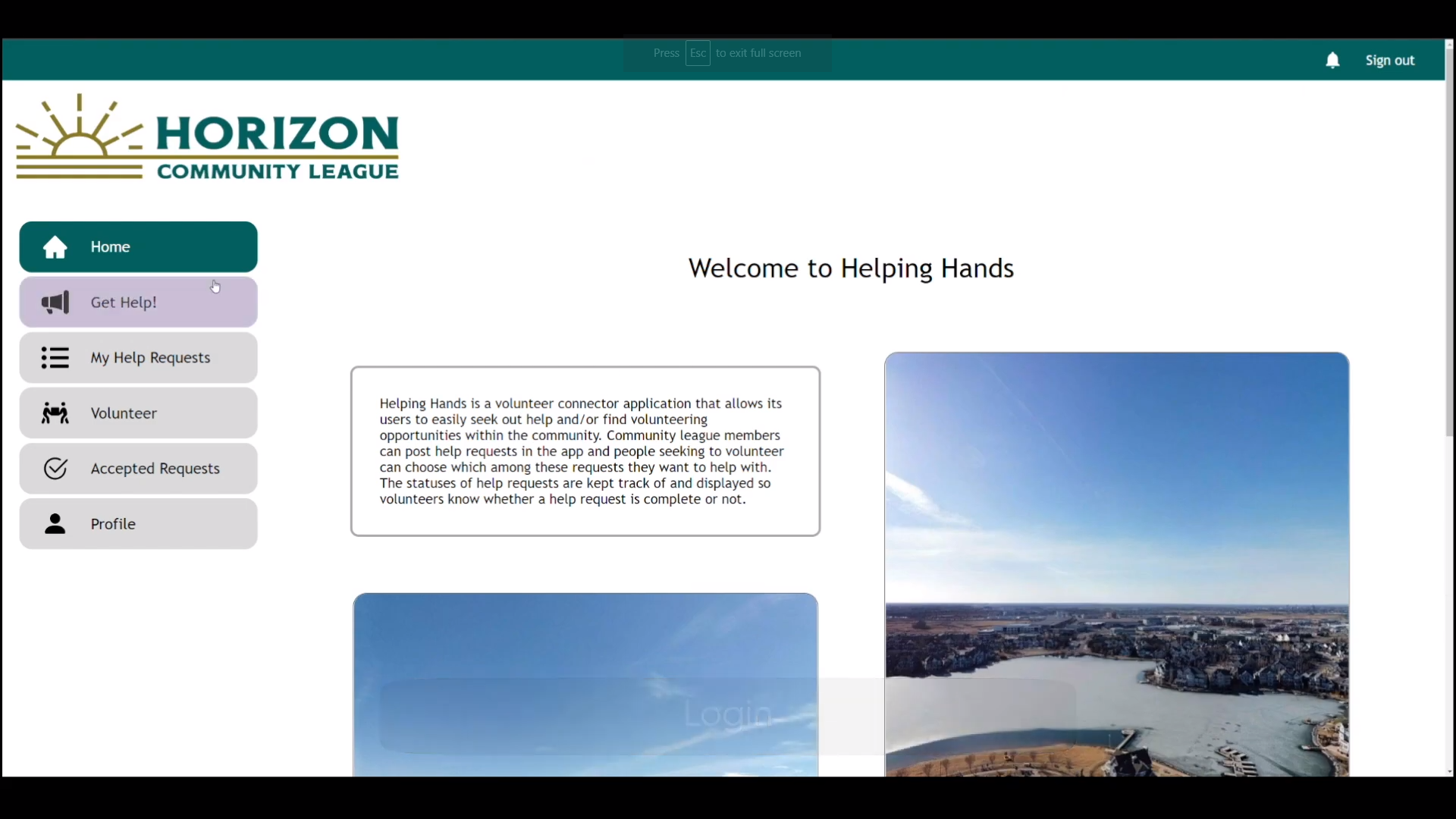 Helping Hands
Creating a welcoming, connected and vibrant community.
"Helping Hands is a web app designed to connect volunteer assistants with elderly community members who need help. Users are able to create their own help requests and offer their help to other community members. Admins are able to manage users, other admins, and help requests."
It was a pleasure to see the team working together. There's some extraordinary magic when a high-performance team builds.
Six strangers start working together. In a few hours, they know something about each other. In a week, their team roles get aligned. In a few weeks, we can see a newly created living organism.
With these students, we could see one of the most vivid and strong teams I've ever seen. They were bonded, worked hard towards the common goal and, most importantly, had fun working together.
Very well done, team!
Team
Bushratun Nusaibah, Cholete Union, Nicholas Wielgus, Rodrigo de Lorenzo Diez, Saadman Islam Khan, Urvi Patel
TA
Jashwanth Reddy Sarikonda
Screencast