Immigrant Sexual Health Knowledge Portal
Knowledge Portal for Immigrant Youth is an informational tool that provides young immigrants from all over the world with comprehensive knowledge about sexual and reproductive health.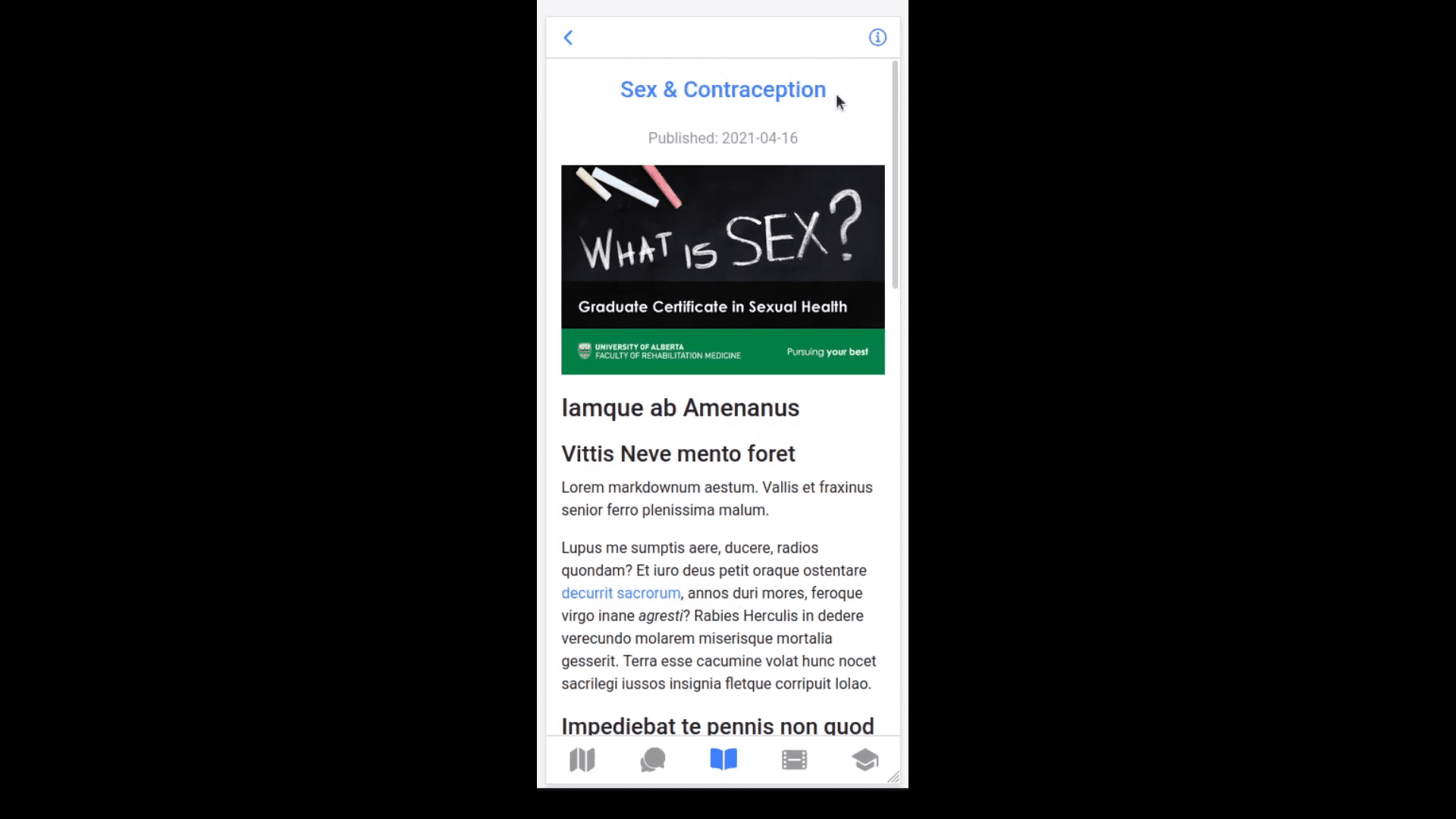 The team started working on this project having little experience with the stack (Ionic with React, Django, WebSocket, Github Actions, Docker), but was able to conquer the learning curve and deliver a solid MVP in just three months! Good job!
Thank you for hosting this project, Salima Meherali.
Team
Cameron Ridderikhoff, Chi Chen, Haochen Gou, Tyler Gobran, Qian Yu.
TA
Kalvin Eng
Screencast