It's the best time of the year. Fourteen amazing MVPs are completed by CMPUT 401 students, and all fourteen are production-ready. What a blast we had this semester!
So hard to choose which screencast to show first. So, eeny, meeny, miny, moe…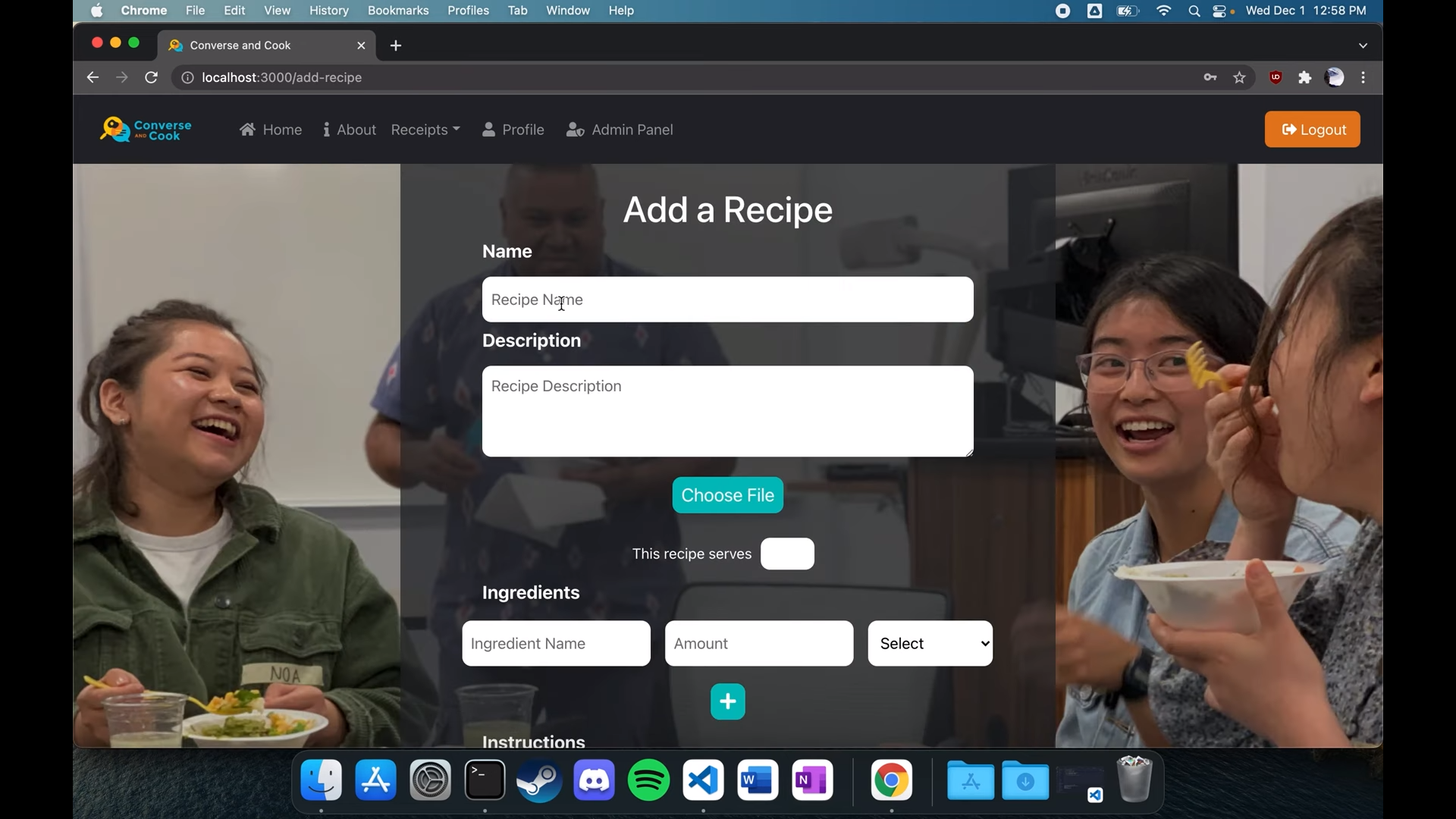 Converse and Cook App! Add a recipe using any units. Scale it up to any number of people. Generate a shopping list for a volunteer to buy everything in bulk and upload a receipt. Cook and share the meal! Bon appetite!
Great job, team! And thank you for bringing this amazing project to CMPUT 401, Mishma Mukith and Juanita Gnanapragasam!
Team
Edlee Ducay, Jacky Huang, Michelle Aubin, Mohamed Ahmed, Tyler Bach
TA
Spencer Killen
Screencast